Opus Interactive Launches Hillsboro Data Center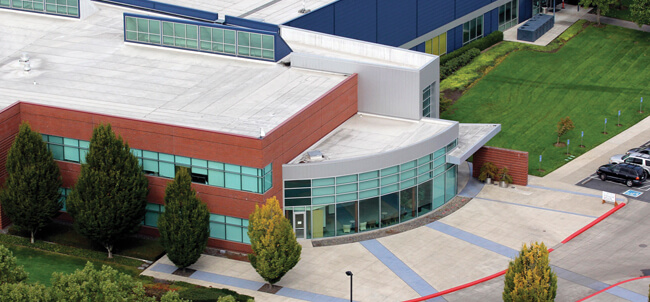 February 21, 2014 – Opus Interactive announced today that it is once again expanding its cloud footprint in Oregon to meet customer demand for cloud and colocation services. The Oregon-based managed hosting provider plans to complete its expansion into the Hillsboro data center by next month.
Gartner forecasts the data center market will grow 4% to $156 billion in 2014. The market surge has resulted in growth and partnerships of all shapes and sizes to meet demand. In their new expansion, Opus Interactive is partnering with Fortune Data Centers to serve as a preferred provider of retail colocation, cloud services, network and managed services for Fortune's Oregon datacenter.  "The market is expanding," says John Sheputis from Fortune Data Centers, "and we're excited to partner with an Oregon-based company that has a long history of delivering high performance hosting services.  Even better, the Opus Interactive staff operate from our Oregon data center."
Like other Fortune facilities, the 240,000 square foot Oregon data center benefits from state-of-the-art energy efficiency and control—including 100% aisle containment, and the ability to take advantage of Oregon's clean and inexpensive power and tax-free financial incentives.Fortune Oregon offers 20MW of power capacity.   The LEED-Gold Certified facility's unprecedented level of efficiency is supported by 99% efficient uninterrupted power supply (UPS), a power usage effectiveness (PUE) of 1.16 in full economization mode, and natural cooling methods to run the facility at least 30 percent of the year.
"We've had to turn away colocation business from potential customers who were looking for high-density power needs which were greater than we could accommodate," said Eric Hulbert, Opus Interactive CEO. "By expanding into the Fortune data center, we're not only able to meet those high-density power requirements, but also expand our VMware based cloud footprint to a state-of-the-art location with performance standards as high as ours."
"We're seeing a strong surge in cloud services with a lot of interest coming from businesses giving up on in-house servers and big box hosting providers that don't provide customized solutions and higher performance," said Brady Wilson, CTO of Opus Interactive. "We intend to meet that demand with this expansion in our cloud services platform OpusCloud.  We are effectively doubling our capacity on our cloud platform and adding additional service offerings in our storage platform with higher performance SSD options."
---
About Informart Data Centers
Informart Data Centers builds, owns and operates highly efficient and cost-effective wholesale data centers. Infomart's San Jose, Dallas and Hillsboro facilities meet or exceed the toughest industry standards for data centers in all operational categories of availability, security, connectivity, and physical resilience. Infomart's San Jose data center has maintained 100% reliability with no services outages since it went online in 2009. Infomart is a privately held company, founded in 2006.
About Opus Interactive
Founded in 1996, Opus Interactive has earned a reputation for custom IT solutions that fit unique requirements for security, scalability, cost, and future growth needs of its customers. An accredited member of the International Managed Services Provider Alliance, the Company operates from Tier III+ data centers located in Hillsboro, Portland, Dallas, and Northern Virginia. Through close partnerships with industry-leaders and a commitment to customer satisfaction, Opus delivers custom solutions for Cloud Hosting & IaaS, Colocation, DRaaS & Backup, Object Storage, VDI, and Public Cloud Monitoring & Management.
Opus Interactive is a woman and minority-owned enterprise that has worked closely with VMware and HPE partnership programs since 2005. With past performance that includes more than 20 years of proven results and current compliance with PCI-DSS, HIPAA, FedRAMP Moderate Ready and SSAE 18 SOC 2 Type II, OPUS helps customers reduce cost and optimize resources using efficient operations.
For more information about Opus Interactive, visit www.opusinteractive.com.