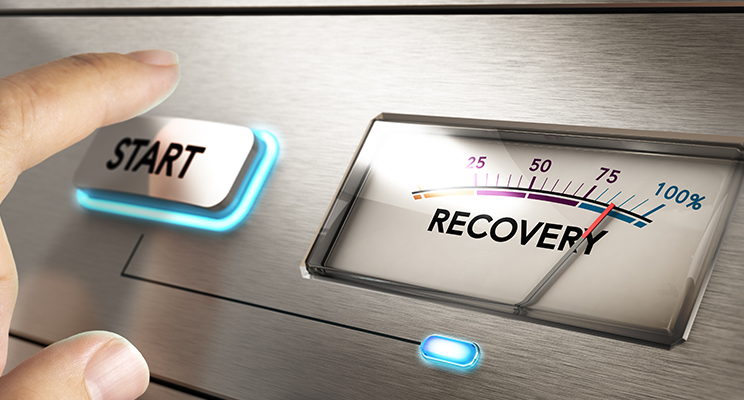 7 Steps to Building Your Business Continuity Strategy
Categories / Uncategorized
Business happens online. So what happens when the network goes down? An effective backup strategy isn't just a best practice, it can mean the difference between business continuity and closing the doors. Estimates of downtime costs vary, from $500/hr for a business with a few employees sitting idle, to $100,000/hr when loss impacts customer transactions, business logistics, etc. Gartner reports that, on average, downtime costs businesses $5600 per minute. According to Federal Emergency Management Agency (FEMA), 40% of businesses do not reopen after a disaster and another 25% fail within one year.
Top Causes of Network Downtime
Hardware failure (55%)
Human error (48%)
Cyber attack (34%)
Power outages
Natural disasters
How much revenue would your company lose for 1 hour of downtime?
Because, let's be honest, it's not IF you have downtime, it's WHEN you have downtime, and what steps can you take to minimize the impact. How long will it take before you discover an outage? How long will it take to retrieve your data? What key business functions will be impacted by network interruption? What will it take to get you back online? For a snapshot to start the conversation, take a look at the calculator on www.downtimecost.com (pictured below).
7 Steps to an Effective Business Continuity Strategy
Workloads are migrating. Applications and files are stored and accessed in the cloud. Sales transactions, and even communications both internal and external, are conducted via the world wide web. We carry a spare tire and emergency kit in our cars in case of emergency. Shouldn't you take that same precautionary approach to keep your business delivering products and services for your customers? Developing an effective Business Continuity Strategy is key.
Step 1 – Find the right partner.
Every datacenter, cloud solution, and business is unique. So are partners. Experience is essential. But other key skills to look for include: cloud and virtualization expertise, alternative hardware knowledge and platforms, strong security measures, flexibility and a proven track record for delivery.
Step 2 – Conduct a risk assessment to identify potential threats.
You have weaknesses and knowledge is half the power. Take a deep look at your network to identify vulnerabilities in equipment, human error, security, power, and access.
Step 3 – Complete a business impact analysis.
It all comes down to, what needs to be done to keep business flowing? Identify network interruption costs to your business. How much revenue is lost with downtime? How is employee productivity impacted? And what data retrieval is reliant on connectivity.
Step 4 – Design and develop policies and standards.
Make sure you and your team know what to do when "IT" hits the fan. Institute clear systems for prevention and recovery to deal with potential threats to your network.
Step 5 – Create contingency plans.
Identify and establish your "back in action" strategies. This could include backup & recovery, DRaaS, redundancy, etc., whatever it will take to ensure your company is back online with as little disruption to sales, productivity, and data as possible.
Step 6 – Test and implement.
Complete checklist and recovery simulation testing to ensure your solutions perform the way they were intended.
Step 7 – Measure, maintain and update.
Your network will evolve just like your business. What works today may not be the right fit a year from now so monitor, measure and update accordingly.
Questions?
Thanks for reading. Feel free to send us an email if you have any questions or if you're interested in learning more.
For more on how Opus Interactive works with customers to deliver tailored IaaS and OpusCloud solutions, click here.