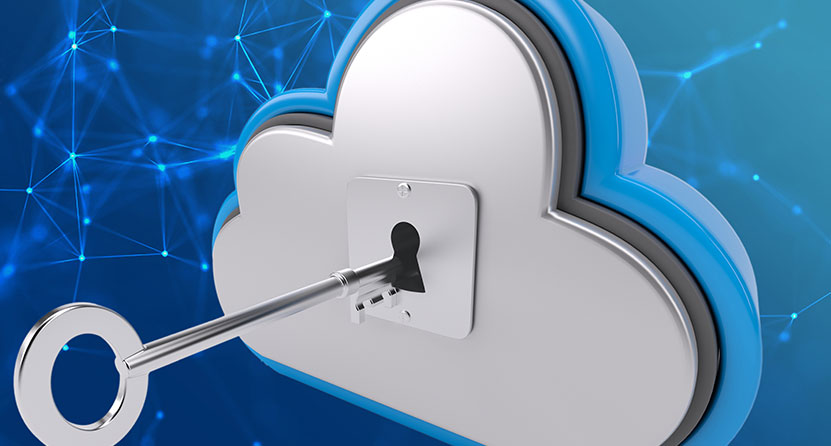 Unlocking the Secrets of the Hybrid Cloud
Categories / Uncategorized
Right sizing and distributing workloads across a hybrid environment makes all the difference for performance, cost, security, and scale. But not every cloud is the right cloud and not every data center is the same. The secret to unlocking the hybrid cloud is understanding how the benefits of all available options in the mix can help you to more effectively deploy assets to where they yield the most return for your specific enterprise needs.
Enterprises are increasingly adopting a hybrid approach that includes public cloud, private cloud, colocation, and on-prem infrastructure. A study by Forrester showed that organizations are deploying between one and three of each type of cloud platform on average (i.e., hosted private cloud, internal private cloud, and public cloud). That mix is further distributed with on-prem and colocated equipment, and trending toward near balanced usage of all platforms.
For a short while, many enterprises were migrating direct to public cloud. In a recent 451 Research survey, 20% of companies surveyed reported that cost drove them to move one or more of their workloads from public clouds into private clouds. Similarly, IDC reported that 53% of enterprises were — or were considering — bringing their workloads back on premises or to private cloud networks as well. Top reasons for cloud "repatriation" include performance/availability issues, data sovereignty, regulation changes, on-prem and private cloud environment improvements, and high costs.
Finding your Hybrid Mix
Infrastructure is complex. Legacy systems that worked within on-prem, cloud, or colocation environments are being replaced by new systems that disperse workloads across a mix of hybrid and multi-cloud networks. Understanding which environments are best for streaming, collection, compute, and storage workloads is key to knowing where to distribute your workloads. And, ensuring that you can connect, map, manage, and monitor your multi-cloud and hybrid environment after deployment can make all the difference in preventing cloud sprawl, enforcing policy, and monitoring your growing network of resources.
Key requirements to consider:
Existing infrastructure and workloads. Conduct a thorough audit of utilized resources and where they are currently being housed. Take note of existing workflow issues, equipment leases, software licenses, and hours needed to monitor and manage the existing infrastructure and network. Define what resources or processes need to improve.
Security and compliance. Consider what sensitive data and processes are in your environment and what levels of security and compliance are needed. Some of your data may need to be secured with HIPAA, PCI-DSS, or FedRAMP compliance. Who needs access and to what extent? Access can be as light as an on-prem location for your equipment, or as stringent as FedRAMP-High compliance inside of FISMA-High Secure facilities with grid-redundancy.
Facilities. Every data center is different. Understand how they differ and how those differences will impact price, performance, security, and reliability for your organization. When selecting a facility, consider interconnected facilities and global access, PUE, renewables, grid redundancy, security, certifications, network proximity, and geographic location.
Connectivity. Consider where and when data needs to be transported from on-prem to hyperscale environments. When building out your solutions, consider your requirements for cross-connects, low-latency transfer speeds, access to hyperscale via Direct Connect and Express Route, as well as data center interconnection.
Hybrid cloud monitoring & management. In a multi-cloud environment, your business only performs as well as what you can see. Invest in management tools that provide comprehensive visibility to ensure your resources are working optimally and properly interacting with other applications and services.
IT Services. Consider options for add-on IT services, particularly if your seeking to delegate IT management and maintenance tasks. Will you need Professional IT Services in the initial migration and RemoteHands or SmartHands that enable you to free up resources to focus on your core business offering? Not every facility has IT services available so understanding your needs before site selection is important.
Public Cloud vs. Private Cloud vs. Hybrid Cloud
There is no shortage of providers and solutions. Understanding your needs and the benefits of each is key. A hybrid mix distributes your workloads between on-prem, colocation, private cloud, public cloud, and multi-cloud solutions. Use the public cloud for high-volume websites and applications that need to be distributed across many continents and have large unpredictable spikes in traffic, and the private cloud (or other on-premises infrastructure) for sensitive, business-critical operations like financial systems.
Public cloud benefits:
Lower costs—no need to purchase hardware or software. Pay only for the service you use
No maintenance—your service provider completes maintenance
Near-unlimited scalability—on-demand resources are available
High reliability—vast network of servers and availability zones ensures against failure
Private cloud benefits:
Hardware, data storage and network is dedicated to a single organization and can be architected to assure high levels of security and performance
Lower costs—In an non-tiered pricing structure, you can provision to task and incorporate right sized VMs that yield better price-performance results long-term
More flexibility—your organization can customize its cloud environment to meet specific performance needs
Improved security—resources are not shared, so higher levels of control and security eliminate "noisy neighbor" impacts
High scalability—generally as scalable and efficient as public cloud
Hybrid cloud benefits:
Allows data and applications to move between private and public clouds for greater flexibility and more deployment options
Control—you can maintain a private infrastructure for sensitive assets
Flexibility—you can take advantage of additional resources in the public cloud as needed
Cost-effectiveness—with the ability to scale to the public cloud
Ease—transitioning to the cloud doesn't have to be overwhelming because you can migrate gradually—phasing in workloads over time
In conclusion, in recent years, there have been many panels focused on understanding the market. How does the cloud transform the data center? Does the edge eat the cloud? Will there be one hyperscale cloud to rule them all? Will 5G or AWS or SpaceX satellite broadband reduce market share for the the subsea cable industry? Will a car with high performance compute and storage and an uplink to satellite connectivity end up being a modular data center solution? Ultimately, each solution will carve out its own place in the mix. Connectivity is in its infancy. Today, only 40% of the world has access to the internet, and IoT solutions have only just begun to gain traction as real world solutions.
(https://www.statista.com/chart/17518/internet-use-one-minute/)
What is clear in the nebulous offerings is this….the performance mix and growth potential are there. It's worth it to take the time to clearly scope your current and future needs and how each available solution will impact your ability to process, compute, store, and expand the way your enterprise needs. Enterprises that have historically bought on spec and swiped a card have too often found themselves stuck in a multi-year contract where they've relinquished their own on-prem infrastructure investment, leaving them in a position where they are forced to incur costs to exit. There's a high probability they're interested in working with the right partner to find right sized solutions for the path forward.