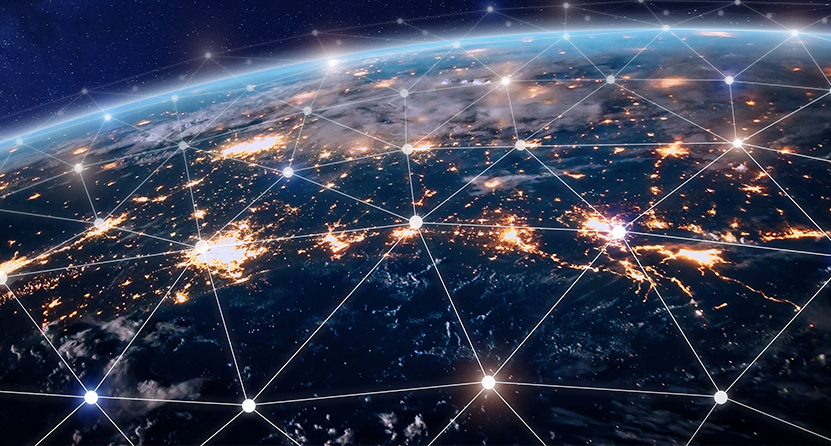 Satellite Constellations vs. Submarine Cables
Categories / Uncategorized
Analysts from Gartner, 451 Research, and Forrester came together at PTC 2019 to share industry insights on trends for the year ahead. Long story short, all things submarine cables, connectivity, data centers, cloud, and constellations.
Long story, long. This….
Everyone wants their own submarine cable. Datacenter and telecom players are exploring mergers, acquisitions, and partnerships to meet enterprise and hyper scale needs through connectivity and augmented services. It's all coming together and super exciting. Sitting in traffic is never fun in the real world. The same is true on the internet super highway. Traffic on existing cables is increasing. Subsea cable investment isn't just for telecom anymore. To ensure availability and latency needs are met, hyperscale players are investing in their own their own transport systems on the internet superhighway.

Map of worldwide submarine cables
Satellite connectivity is gaining investment. You probably know that SpaceX received FCC approval to launch a broadband internet constellation. But they aren't the only ones. Providers across the planet are exploring low-orbit satellite investment. Does satellite connectivity eat traditional connectivity? No. However, use cases like extreme rural areas will benefit from a more simplified deployment. Time will tell how large enterprise, hyper scale, and the public sector will eventually invest.
Telecom is investing in new technologies. With so much infrastructure foundation in place, telecom players are exploring disruption through ways to enable new technologies like AI and IoT and edge.
Research shows, connectivity means opportunity. Data tells that story better than anyone. Demographic studies show a positive correlation between high internet usage and high income. Stats also show access improves employment, education, and entertainment opportunities. Everyone deserves the opportunity that connectivity provides.
Infrastructure is complex. Finding the right mix is increasingly complex. Hybrid IT is the new "normal". End to end solutions are a mix of multiple vendors which is driving demand for monitoring and management platforms that provide a consolidated view.