Opus Interactive CEO Honored in 2013 CEO World Awards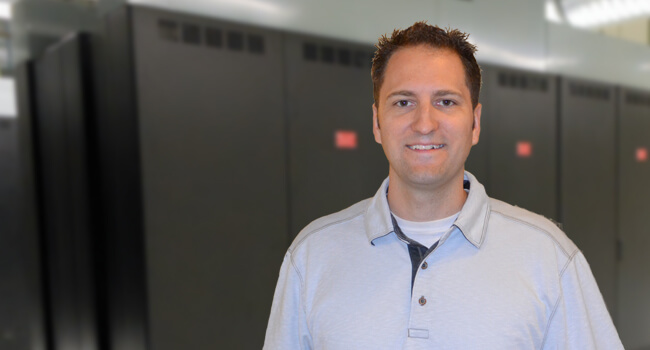 January 12, 2014 – Opus Interactive CEO, Eric Hulbert,has been announced as one of the winners in the prestigious CEO World Awards in the CEO's of the Year category. The coveted annual CEO World Awards program encompasses the world's best in leadership, innovation, organizational performance, new products and services, CEO case studies, and customer satisfaction programs from every major industry in the world. Organizations from all over the world are eligible to submit nominations including public and private, for-profit and non-profit, largest to smallest and new start-ups.
Eric Co-founded Opus Interactive, Inc. in 2008 and has since facilitated operations expansion from 1,000 square feet of space in a single data center to space in 5 locations throughout the US. A 2013 recipient of Portland Business Journal's Forty under 40 Award, Eric excels at making the impossible, possible through hard work, ingenuity and integrity.
More than 30 judges from a broad spectrum of industry voices from around the world and over 200 CEOs participated. Their average scores determined the 2013 CEO World Award winners.
"It's an honor to be named a winner by CEO World Awards for this esteemed industry and peer world recognition," said Eric Hulbert,"The team at Opus Interactive is committed to delivering high performance hosting services and this award speaks to our delivery on that commitment."
---
About the CEO World Awards                               
CEO World Awards are an annual industry and peers recognition program honoring CEOs and Companies of all types and sizes in North America, Europe, Middle-East, Africa, Asia-Pacific, and Latin-America. The Annual CEO World Awards is part of the SVUS Awards recognition program from Silicon Valley in the United States of America which also includes Consumer World Awards, Customer Sales and Service World Awards, Golden Bridge Business and Innovation Awards, Globee Fastest Growing Private Companies, Info Security's Global Excellence Awards, Network Products Guide's Hot Companies and Best Products Awards, Pillar Employee Recognition World Awards, PR World Awards, and Women World Awards. Learn more about The CEO World Awards at www.ceoworldawards.com
About Opus Interactive
Founded in 1996, Opus Interactive has earned a reputation for custom IT solutions that fit unique requirements for security, scalability, cost, and future growth needs of its customers. An accredited member of the International Managed Services Provider Alliance, the Company operates from Tier III+ data centers located in Hillsboro, Portland, Dallas, and Northern Virginia. Through close partnerships with industry-leaders and a commitment to customer satisfaction, Opus delivers custom solutions for Cloud Hosting & IaaS, Colocation, DRaaS & Backup, Object Storage, VDI, and Public Cloud Monitoring & Management.
Opus Interactive is a woman and minority-owned enterprise that has worked closely with VMware and HPE partnership programs since 2005. With past performance that includes more than 20 years of proven results and current compliance with PCI-DSS, HIPAA, FedRAMP Moderate Ready and SSAE 18 SOC 2 Type II, OPUS helps customers reduce cost and optimize resources using efficient operations.
For more information about Opus Interactive, visit www.opusinteractive.com.