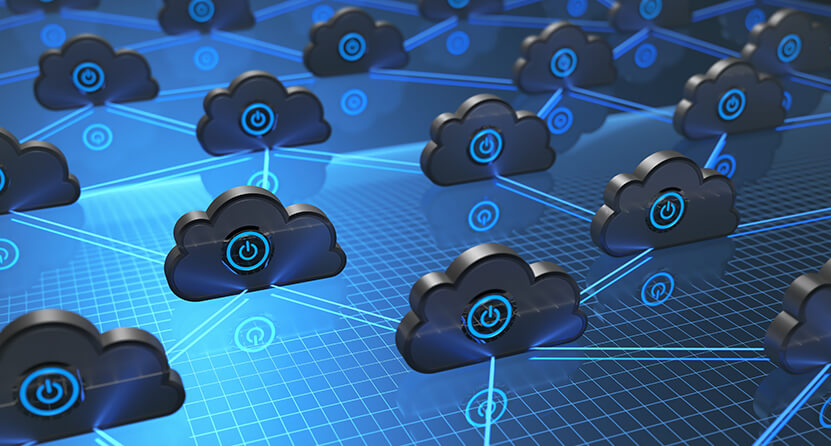 Comparing Amazon Web Services, Microsoft Windows Azure and VMware Cloud Services
The public cloud services market is booming with innovation and demand. Researchers predict that Amazon Web Services (AWS) will reach $43B in revenue, and be 8.2% of all cloud spending by 2022.
"The continued growth of the cloud services market will result from the adoption of cloud services for production systems and workloads, in addition to the development and testing scenarios that have led as the most prominent use case for public cloud services to date," said Ed Anderson, research director at Gartner. "Evidence of this growth is found in the increasing demand for cloud services from end-user organizations, met by an increased supply of cloud services from suppliers."
Cloud service providers are clamoring to gain market share, with some companies receiving more attention than others. Data centers are being rolled out. Cloud migration plans are being implemented. The cloud is up. The cloud is down. Microsoft Azure beats out Amazon in a service performance test one day and then experiences a worldwide outage for the next two days due to expired SSL Certificates. Amazon cloud stocks receive rave reviews one day and then the social media airways are filled with complaints that they've been down for four days.
Who Offers the Best Solution for YOU?
Since cloud solutions vary by company, understanding your own needs is the first step to finding the best provider for you. Determining who can serve those needs best is the next step. Understanding what differentiates cloud offerings between companies is critical in that next step.
We've outlined some key differences Amazon Web Services (AWS) from Microsoft Azure and VMware Cloud services below.
IaaS vs. PaaS
Amazon Web Services is known for its Infrastructure-as-a-Service (IaaS) offering, which has been around since 2006. Joining the cloud market later in 2010, Windows Azure quickly gained market share as the lead provider of Platform-as-a-Service (PaaS), based on its established market share in Microsoft equipment and services heavily adopted within the industry.
Opus Interactive's OpusCloud is a VMware Cloud Services solution that was first deployed in 2006. The highly customizable OpusCloud is equally adaptable for IaaS and PaaS solutions. Company CTO, Brady Wilson says, "We try to be open to coming up with solutions that fit our customers' needs rather than changing their needs to fit our platform."
graphic: http://cioresearchcenter.com/
Cost
Both AWS and Azure offer a free usage tier that allows potential customers to test platforms with costs increasing as services are added. Both solutions provide cost-effective DIY virtual private data center services for standardized cloud offerings. The Microsoft Azure pricing offering can be especially attractive for companies who have built an in-house Microsoft platform including integrated desktop OS and server management and where workloads can easily be moved to the cloud.
The OpusCloud is custom built to the needs of each customer. While free trial usage tiers like those offered by both AWS and Azure don't exist for the OpusCloud, they tout a level of service and hands-on approach that resonates with customers with specialized needs that require more complex approaches to migration.
Performance
Last year, AWS was the runaway leader in Nasuni's cloud performance tests. This year it was Windows Azure who was rated as having the fastest response times out of five large cloud networks, beating those operated by Amazon Web Services, Google, HP and Rackspace. Response times when reading, writing and deleting files to Windows Azure averaged a half-second, with Amazon dropping from first place to second, though still performing reasonably well. Given the infrastructure investments projected across the board, next year could likely see a new leader in the Nasuni test.
Smaller VMware Cloud Services solutions like the OpusCloud haven't hit Nasuni's radar for potential cloud hosting leadership. And, given their niche market, they may not for a while. They specialize in a more hands-on approach geared towards enterprise level companies who have more a more customized set of needs. "For those companies, we find out what they need then build a solution that fits their specific performance requirements, and we do that consistently well." says Opus Interactive CEO, Eric Hulbert.
Uptime
The industry is new and the rush to migrate to the cloud has revealed, very publicly, that 100% uptime is impossible. Amazon experienced a 4 day outage in 2011 resulting from a standard networking change carried out incorrectly. Azure had a worldwide outage for 2 days in early February 2013 due to expired SSL Certificates. As the industry matures, we'll likely hear less about outages as larger sized companies establish policies and procedures to prevent them from happening.
Uptime for VMware Cloud Services solutions like the OpusCloud can be favorable when delivered by smaller companies. In the instance of uptime, it's Opus Interactive's size that gives them added security advantages. Their staff is familiar with the infrastructure as a whole and each customer as an individual and responds to potential uptime challenges quickly.
Service Level Agreement
In an environment where so many companies are dependent on their infrastructure operating 24/7/365, the Service Level Agreement (SLA) is becoming more of a necessity than ever. The SLA defines the responsibilities and expectations of provider and customer, expected uptime of cloud services and compensation arrangements should services fail for any reason.
To date, cloud providers take their own approach when it comes to the SLA. AWS offers an SLA for larger customers. Microsoft doesn't offer SLAs at this time. The OpusCloud solution provides SLAs for all customers who enter into contract.
Service
Service is an area where you began to see the differences in companies, particularly when it comes to comparing large and small providers.
Both Microsoft and Amazon provide a single point of contact by name for their customers on a limited basis. For companies who aren't looking for the more hands-on feel, both cloud offerings will be a good fit. If, however, the needs become more complex, this can be a challenge.
The OpusCloud, and other VMware cloud solutions services offered by smaller sized companies, deliver a high level of customer service. Opus Interactive CTO, Brady Wilson, says, "We've found over the years that with many clients there is no replacement for the personal touch (high touch).  Starting with the first response they get to a sales inquiry all the way through to the support they get once they are live they like talking to real "close to home" people who know their solution and who are familiar with their business needs."
Final Thoughts
To conclude, the cloud service offerings are still differentiated enough that the right fit is based on the needs of each customer. Whether you're looking for a standardized IaaS, or a highly customized set of services, it pays to do the legwork to ensure that your company gets exactly what they need from a provider.
---
Got ideas, questions, or feedback you'd like to send?
Email: OpusBlog@opusinteractive.com