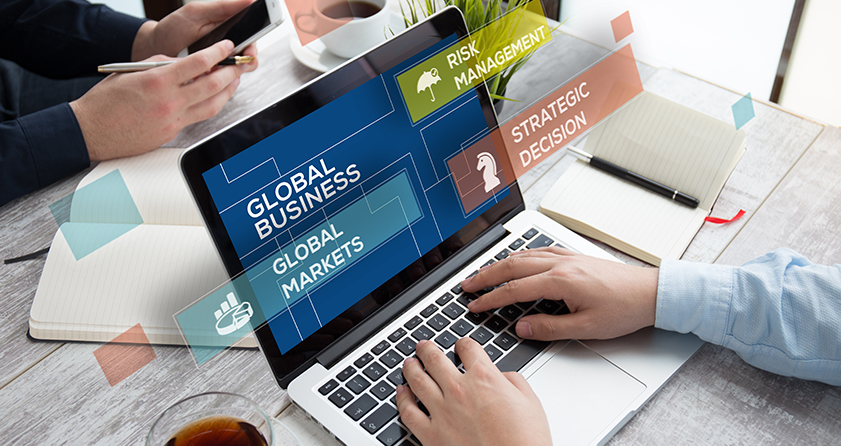 Building the Business Case for Cloud Computing
Gartner predicts that the public cloud service market will grow to $383.3 billion by 2020. With cost to implement limited to setup and migration, the consumption-based pricing model for cloud computing can benefit the enterprise in a number of ways.
Top benefits for cloud computing include;
– Cost
– Increased security
– Improved agility, innovation and reliability
Cost benefits
The savings from cloud computing go direct to the bottom line to free up capital for expenses that are core to the business. Areas where enterprises see the most benefit to justify the initial investment include:
– Capex to Opex
– Staffing costs

– Hardware purchases and upgrades
– Certifications and software licensing
Capex to Opex
The bottom line is always a driver in business. Moving to the cloud means moving away from a capital expenditures model to operational expenditures. From a balance sheet perspective, this means network and operations costs previously recorded as assets that amortize and depreciate over time become operating costs that are fully tax-deductible in the year they're made.
The hardware needed to run organizations requires large amounts of capital investment, and once the organization purchases the technology, it's theirs. With IT needs ever changing and technology improving at a fast rate, the flexibility of the pay as you go model makes it easy for organizations to scale up or down on the latest and greatest technology. Not only does the external cloud opex solution change the balance sheet in favor of the organization, but CIO magazine points out that it also moves the indirect costs for managing servers, procurement and accounting, and frees up power, floor space and IT operations.
Staffing Costs

Cloud computing can greatly reduce the staff IT needed to build, maintain, and monitor the infrastructure. The level of cost savings for staffing depends on the organization and the technical needs of the organization. How much technical experience is needed to meet the business goals of the organization? What certifications and level of experience is needed in-house and how much can be offset through a provider? What's the best combination of in-house staff plus out-sourced support that yields the highest, most efficient performance needed to meet the needs of the customer and business needs?
Many organizations pair cloud computing with Remote Hands and Smart Hands services to expand capabilities while reducing staffing costs. In this model internal Help Desk/Tech Support staff manage internal users and on-site connectivity, Management oversees the day-to-day, and the CTO and/or CIO focus on vision and strategy. As shown in the PayScale table below, this can result in hundreds of thousands of savings per year based on current industry salaries.
| | |
| --- | --- |
| Position | Salary |
| Tech | $52,961 |
| Systems Administrator | $60,722 |
| Systems Architect | $107,208 |
| Senior Systems Analyst | $86,473 |
| Network Engineer | $70,988 |
| Network Architect | $113,500 |
| Information Security Specialist | $73,825 |
| Cloud Solutions Architect | $117,932 |
| Help Desk / Tech Support Specialist | $48,487 |
| IT Manager | $85,056 |
| CTO | $153,050 |
| CIO | $153,259 |
Hardware & Maintenance Costs

Cloud computing brings savings through economies of scale, high utilization, and optimization. It moves the leasing and hardware investment costs to the provider, who has specialized in building up the supply chain and developing long standing vendor partnerships. A new survey by TSO Logic concludes that 45% of existing VMs would run more efficiently in the cloud. TSO Logic's CEO Aaron Rallo concludes, "Migrating them to the cloud and right-sizing them there would result in a 36 percent savings over their current operating cost." This allows the enterprise to scale up or down without having to contend with leasing or equipment upgrades. And, while factors like size of the virtual machine, type of VM, and contract length vary, many medium sized enterprises can still see as much as $60K savings in acquisition costs. In addition, manpower and costs to maintain, monitor and manage equipment is handled by the provider. This frees up IT personnel to focus time and budget on the core offering and internal systems.
| | | |
| --- | --- | --- |
|   | On-Prem Solution | Cloud Solution |
| Hardware Upgrades | $1K – $60K+ depending on solution | $0 |
| Maintenance | $1K – $200K / annually | $0 |
Certifications and Software License Costs

The complexity to manage and secure data is growing. As a result, audits and certifications governing everything from facility to team to data are becoming increasingly more important. Audit and certifications for ssae, pci-dss, hipaa, etc. can easily cost an organization from $100-200K annually.  Testing and renewals for VMware, Microsoft, RedHat, Veeam, etc. certifications  can save anywhere from $25-75K annually. Man hours needed to oversee and implement add to those costs. Working with a cloud provider that has already invested in the certifications can result in signifigant savings annually.

(For more on Opus Interactive certifications, visit Our Certifications)
Software licensing and upgrades with cloud computing can also yield savings for the enterprise. Subscription based software offers price per user, price-as-you-go, or price-per-use which can be less costly than acquisition and installation costs. In addition, it also allows the enterprise access to the latest and greatest versions.
| | | | |
| --- | --- | --- | --- |
|   | On-Prem Solution |   | Cloud Solution |
| Software upgrades/Licenses | $100,000K / annually | | $0 |
| Certifications and Renewals | $25,000 – $75,000 / annually | | $0 |
Increased Security
Hybrid and multi-cloud solutions are complex and take years of experience to understand and combine the right mix of hardware, network configuration, and security to deliver effectively. Reputable cloud providers have typically spent decades to develop a supply chain and establish partnerships, solutions and teams to ensure seamless delivery.
Housed inside of datacenters with state-of-the-art security, cloud providers utilize vigilant systems and tools to build and continually monitor the health and security of the system. Rigid guidelines and protocols incorporate risk assessment, data governance, certifications and third-party audits to ensure data is as backed up, secure, and as protected as required.
Improved Agility, Innovation, and Reliability
Unlimited storage and compute access allows the enterprise to quickly and easily scale up or down as the needs of the business expand or contract. Cloud providers have the ability to configure redundancy across geographies and within the solution itself using concurrently maintainable infrastructure and 2N, 2N+1 configurations. Redundant power, load balancers and data solutions can be configured to withstand or failover from any disaster.
Cloud providers are in the business of providing efficient expertise to allow customers to focus on core competencies and delivering what they do best, without having to worry about the network. From certifications and security solutions, to the latest and greatest hardware offerings, cloud providers are in the business of delivery state of the art hardware and expertise utilizing economies of scale.
Questions?
Thanks for reading. Feel free to send us an email if you have any questions or if you're interested in learning more.