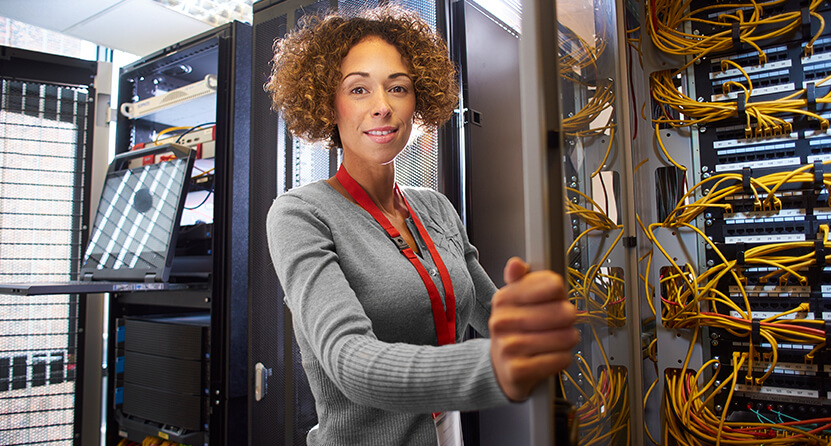 9 Reasons Companies Choose Colocation
More and more companies are moving network and server operations offsite to free up space and budget.
Companies that choose colocation generally have the staffing, skills and IT strategy to design and maintain their own environments. Colocation offers them the benefits of having and controlling their own servers, storage and network so that they can manage costs and tune performance.
IT departments that choose colocation are able to deliver reliability and performance that meets financial goals and avoids the significant costs associated with expanding in-house infrastructures. When it comes time to consider moving operations externally, there are many reasons companies choose colocation.
Reliability. Data centers and colocation facilities offer redundant cooling, power and communication systems that ensure constant connection. Companies can invest in equipment and measures to implement similar systems in-house, however doing so can require a significant amount of capex and space.
Performance. Electronic equipment performs best in a constant cool temperature and a dust-free environment. Even the cleanest offices can't compare with the cooling and air filtration systems that a professional data center provides.
Security. Data centers and colocation facilities are designed to ensure that your systems are protected from burglars, fires, and other things that can compromise the security of your information.
Reduced Maintenance. In many cases companies only begin to think about server support equipment after there is a failure. Data centers design, monitor and maintain support systems and have dedicated systems and staff to ensure that systems are running at top performance so they are always reliable.
Speed. Data centers and colocation facilities offer cost-effective fast connections directly to multiple internet service providers to provide top performance and redundancy in the event of connection interruption or overload.
Experience. Data centers have staff on-site consisting of the brightest minds in the field of technology. These experts are hired to build, implement and maintain the best state of the art infrastructures utilizing high-performance equipment.
Cost and Space Savings. Data centers provide a clean room, redundant systems, and around-the-clock monitoring, while freeing up valuable office space.
Scalability. Colocation offers your company the flexibility to scale up or down easily, while allowing you to pay for only the space and power you need and only when you need it.
Risk Management. Emergencies happen, but when your mission-critical equipment operates at an off-site data center, you'll have redundancies and security in place to continue operations unaffected.
---
Got ideas, questions, or feedback you'd like to send?
Email: OpusBlog@opusinteractive.com