OpusCloud Attains VMware vCloud Powered Validation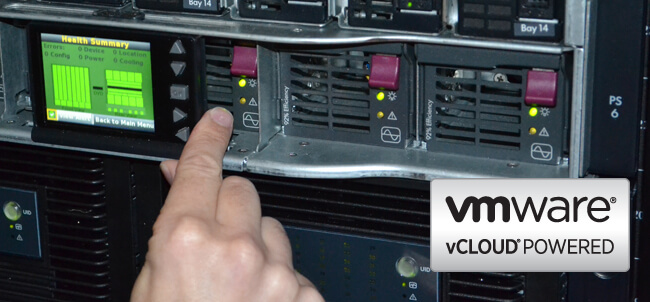 September 30, 2012 – Opus Interactive, announced that its OpusCloud public cloud service has achieved VMware vCloud® Powered status, illustrating to customers that the company's cloud services are underpinned by VMware's leading virtualization and cloud computing technology, namely VMware vSphere® and VMware vCloud® Director™. A member of the VMware Service Provider Program (VSPP), Opus Interactive provides its VMware vCloud Powered service as a set of cloud computing services across a common platform, supporting the largest set of existing applications and offering distinctive application mobility uniquely available from VMware.
"The VMware vCloud® Powered program was developed to enable our service provider partners to differentiate themselves and help them bring their enterprise-class cloud services to market in this competitive landscape," said Don Schleicher, vice president, service providers,VMware. "We look forward to supporting Opus Interactive further as it delivers on the agility and performance customers are looking for in the cloud computing landscape."
Customers of Opus Interactive have the ability to move workloads from their VMware vSphere-based virtualized or private cloud environment to the VMware vCloud Powered service and back again. This application portability is a key differentiator allowing customers to achieve the flexibility and security they need while enabling increased IT agility.
Opus Interactive sought VMware vCloud® Powered validation in order to provide customers with the same level of security, availability and performance that is expected in an on-premise VMware environment. As a validated provider, Opus Interactive can now provide users with enhanced responsiveness and agility, and reduced IT costs through increased consolidation, task automation and simplified management.
---
About Opus Interactive
Founded in 1996, Opus Interactive is a woman and minority-owned enterprise that has worked closely with VMware and HPE partnership programs since 2005. With past performance that includes more than 23 years of proven results and current compliance with PCI-DSS, HIPAA, and SSAE 18 SOC 2, Opus helps customers reduce cost and optimize resources using efficient operations.
An accredited member of the International Managed Services Provider Alliance, Opus operates from Tier III+ data centers located in Hillsboro, Portland, Dallas, and Northern Virginia. Through close partnerships with industry-leaders and a commitment to customer satisfaction, Opus offers: Hybrid Cloud & IaaS, Enterprise Colocation, IT Services, Network Connectivity, DRaaS & Backup, and Hybrid Cloud Monitoring & Management.