OPUS INTERACTIVE NAMED TO FASTEST GROWING PRIVATE 100 COMPANIES AWARDS 2015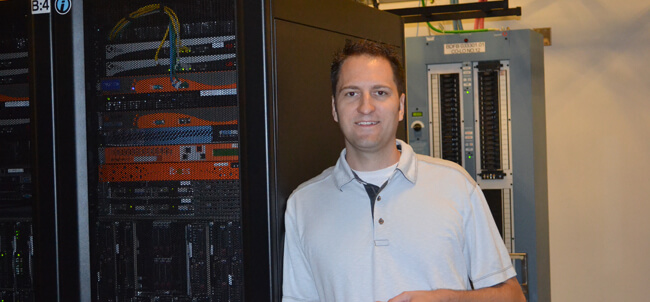 Hillsboro, OR – Opus Interactive (www.opusinteractive.com), a leading provider of cloud, colocation, and managed services, announced today that it has been named by Portland Business Journal as one of the 2015 Fastest Growing Private 100 Companies. As a Business Journal award recipient, Opus Interactive shares growth success alongside organizations such as Ruby Receptionists, Iovation Inc., Kinesis, Revant, Sockeye, and Opus Agency.
"We are thrilled to be recognized as one of the fastest-growing companies in the region," says Eric Hulbert, CEO. "It's really a credit to our team. They're committed to delivering amazing solutions for our clients. It's an honor to be recognized and we're excited to see the growth in the region is across the board. If you look at the list of Top 100, it's not any one industry that's represented. It's everything from coffee to software to real estate. That's exciting."
In order to qualify for the Fastest Growing Private 100, companies must have generated revenues of at least $250,000 in 2012 and achieved growth during the past three years. They must also be an independent, privately held corporation, proprietorship or partnership with headquarters in Oregon and/or S.W. Washington.
The full list of companies can be found online at http://www.bizjournals.com/portland/event/117191
About Opus Interactive
Founded in 1996, Opus Interactive provides cloud hosting, managed services and colocation from Tier III+ data centers in Hillsboro, Portland, Silicon Valley and Dallas.
Through close partnerships with industry leaders and a commitment to customer satisfaction, Opus Interactive has earned a reputation for customized IT solutions that fit unique requirements for equipment, scalability, budget and future growth needs of its customers.
Headquartered in Portland, Oregon, Opus Interactive is an accredited member of the International Managed Services Provider Alliance and is PCI-DSS, HIPAA, and SSAE16 audited.
Cloud Hosting, Colocation, DRaaS & Backup, Hosting, IaaS