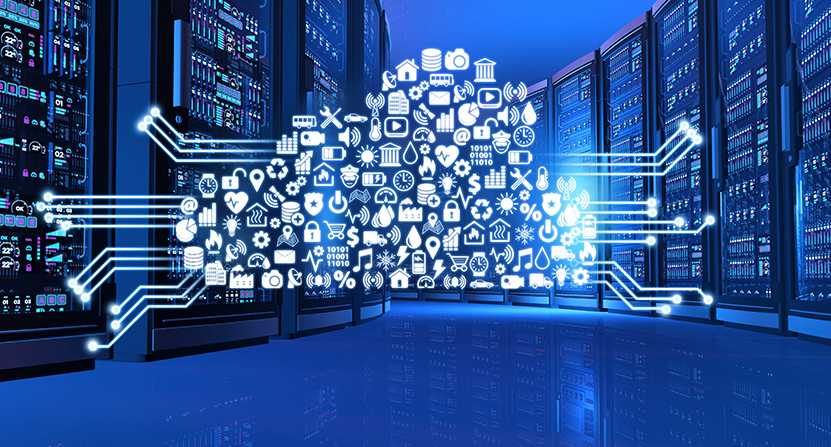 How Edge Computing, Transpacific Submarine Cables, and the New Administration are Disrupting the Data Center Industry
Categories / Uncategorized
The last five years have seen significant change in connectivity and data expansion. As data accumulates, the market evolves to create faster, more efficient, ways to deliver seamless connectivity to meet demand.
Market participants already feel a change in the air. Caprate's 5th Annual Data Center Summit brought together hundreds interested in learning more about what's on the horizon. Panelists from Facebook, Invest in Denmark, CenturyLink, and more came together to discuss how everything from Iot to potential policies from the new administration will affect the industry.
Cloud migration is shifting the landscape
Connectivity is fueling data consumption.  Developing high performance technologies like AI, BI, VR, AR, IoT and cloud computing are requiring more storage and compute than ever. As enterprises mature and explore ways to improve efficiencies and cut costs, hybrid IT solution offerings evolve and expand to meet rising demand. Hyperscale cloud providers like Google, AWS and Azure are investing heavily to capture market share and meet demands of the information era. Gartner predicts that by 2020 "Cloud Shift" will affect more than $1 trillion in IT spend.
Demand for edge computing is on the rise
Site selection for data centers has matured from NFL markets to smaller, more agile hubs placed regionally in Tier II markets. As data continues to grow, proximity and latency have become important to deliver a seamless end-user experience. Keeping the content transaction closer means faster data transfer, giving rise to edge facilities and peering networks. As the demand for connectivity and the monitoring software that enables the enterprise IT to manage load placement and dispersement continue to evolve, edge computing will continue to expand along with it.
M&A activity is shifting the datacenter and connectivity model
There is no one-size-fits-all solution. Instead, hybrid IT solutions that offer customers cost savings, speed, flexibility and control are being sought after. Investment in the space remains strong, and now, we're beginning to see a transformation of a more customer-centric datacenter begin to take form. The recent CenturyLink and Level3 merger is one example of how we'll begin to see the datacenter and connectivity model begin to shift to offer customers more.
Worldwide connectivity is growing
The user base for popular websites, social media, and gaming platforms continues to expand. Enterprise customers have begun to look for datacenter space outside of the US to meet delivery demands, landing in markets with attractive sustainability options and low cost power. For instance, Facebook now operates 8 data centers worldwide. The company recently chose to build in Denmark citing plentiful low-cost power, renewable energy sources (mostly hydro), cool climate and a friendly tax environment as key draws.
Sweden/Norwegian Datacenter offer similar benefits to prospects:
Sustainable power
Low power cost (3.5 cents per kwh)
Presence of key industry leadership
Reliable connectivity and low latency
Energy is a hot topic
Data centers use a lot of energy. The US Department of Energy reported that datacenters accounted for 2 percent of the country's total energy consumption in 2014. To reduce its own usage and costs, the federal government adopted the Data Center Optimization Initiative to optimize 52% of their legacy facilities. In the private sector, the industry demand for high performance and reduced energy usage continues to fuel innovation.
Market adoption for energy-efficiency and renewable energy may result in tax credits being phased out similar to incentives for CFL and LED bulbs once market transformation goals were reached.
In many states, Renewable Portfolio Standards (RPS) are calling for as much as 50% by 2030. For utilities, renewable energy adoption can result in raising the price of power instead of reducing it. The increased price results from the pass-through to offset power during peak demand hours. This trend will likely continue, at least until economies of scale for storage solutions are reached. In the meantime, storage systems and utility partnerships are being implemented and tested by early adopters like Southern California Edison and Tesla.
Large organizations are exploring innovative ways to offset potential rising energy costs with direct access through Power Purchase Agreements (PPA). Renewable energy options are limited by region and utilities are often left competing with enterprises for available resources.
Demand for sustainable solutions and green practices are beginning to emerge
While the majority of enterprise datacenter needs revolve around reliability and security, corporate ethics, brand, and consumer pressure for social improvement are beginning to drive demand for more sustainable facility design and high-performance equipment. It's no longer PUE (Power Utilization Effectiveness), but TRUE (Total Resource Utilization Effectiveness) that matters.
New Administration and policy potential
Investment potential – Initiatives and early collaboration with industry technology leaders to improve the national economy has fueled investor confidence.
Renewable energy – With market adoption on the upswing, there's a strong likelihood we'll begin to see RE tax credits begin to phase out or shift to other innovative technologies, like storage solutions.
Carbon tax – While many speculate that a carbon tax is likely, it's expected the tax will come at the state level versus federal. In addition, large private sector enterprises are stepping to the plate and adopting sustainability goals for greener IT solutions.
Transpacific Submarine Cables are opening global markets
In one direction, multi-megawatt deals from Amazon, Microsoft, Alibaba, Google, and IBM are impacting pricing in the APAC data center space. Adding to that, Chinese cloud, e-commerce, social media, and content companies are beginning to spread their wings and venture outside their domestic market. And with demand on both ends of the spectrum, the Transpacific Submarine Cables are set to be the new information super highway bridging east to west at lightning latency speeds. The FASTER cable system will come online in 2017, backed by Google. And Facebook and Google have partnered to construct a system that will bridge LA and China.