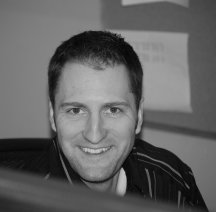 Eric Hulbert
Chief Executive Officer
Eric joined Opus in 1999. In his first position with the company, Eric was the Director of Development where he managed and led a team of web site/application developers. Eric also acted as the main web strategist architecting complex e-commerce applications, reservation systems, content management solutions and publishing applications. In this role, Eric's accomplishments were numerous and he had the opportunity to work closely with marketing and technology directors of Fortune 500 companies on countless high-profile projects. Among his many contributions to Opus Interactive is the development of the company's immensely successful blade and virtual server offerings.
Prior to joining Opus Interactive, Eric served as director of development at Opus Creative Group, Inc., as a Network Administrator at FLIR Systems – a manufacturer of infrared night vision cameras and at Aracnet - an Oregon based Internet Service Provider as a Field Service Network Engineer.
Eric has a degree in Computer Science Engineering with a minor in Business. Eric currently holds the following certifications: MCSE+Security, MCSE+Messaging, MCSA, MCTS-Hosting and ITIL Foundations.
While Eric enjoys spending his leisure time with his four children, Eric also takes some time for himself by playing poker and indoor soccer with friends, and occasionally gets a weekend away to Las Vegas for self renewal (and some poker).
Interesting Facts
What is your hometown/town of birth? Portland, OR
Favorite movies: Bourne Identity, Office Space, The Matrix,
My favorite non-alcoholic beverage is: ice cold dr. pepper
What do you enjoy most about Opus Interactive? The passion in our people and the team effort to build something great!
My first job Allied Power Products – working in the warehouse doing warehouse type tasks..
What is your favorite food? Taco Bell!
My father always said: If you are going to do something, do it right the first time
And of course, how many five-year-olds could you take in a fight? At least 5..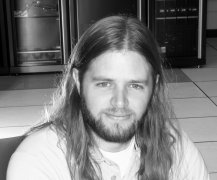 Brady Wilson
Chief Technology Officer
After consulting with Opus Interactive on IT matters since 1997, Brady Wilson joined the company in 2001 and has over 15 years of IT industry experience. As Opus Interactive's CTO, Brady's primary responsibilities is leading and supporting the technical teams and defining business strategy for our technology offering. He is also responsible for architecting and managing Opus Interactive's data center infrastructure. Brady works to develop and maintain operational, service, and security related policies and procedures helping Opus Interactive maintain stringent internal controls. Brady has been integral in architecting and implementing enterprise hosting solutions for clients such as Hawaiian Airlines and Outrigger Hotels and Resorts.
Brady's current certifications include MCSE+Security and Red Hat Certified Technician. He is pursuing further Microsoft and Red Hat certifications and certifications in BSD, ITIL, CISSP Security and data center technologies.
When he's not neck deep in technology related RSS feeds and blogs, Brady enjoys spending time with his wife and daughters. Playing plenty of soccer and paintball challenges Brady's physical endurance, while keeping current with politics keeps his mind busy in his off time.
Interesting Facts
What is your hometown/town of birth? St. Paul Minnesota
Favorite song: Mayonnaise by Smashing Pumpkins
My favorite non-alcoholic beverage is: Yoohoo
Favorite quotes: "Who Dares Wins", "One of the penalties for refusing to participate in politics is that you end up being governed by your inferiors. — Plato"
My favorite childhood T.V. show: Doctor Who, A-Team
Who would play you in a movie of your life? Brad Pitt or Jet Li
Favorite Music: Metal
My first job: Cleanup at a meat market
What fictional character would you most like to eat? Bambi
And of course, how many five-year-olds could you take in a fight? Hundreds.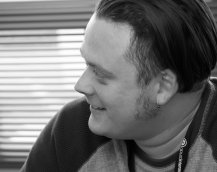 Thomas Alombro
Senior System Administrator ~ (Email Czar)
English literature was one of Thomas's least favorite classes in high school and college. Physics, chemistry and symbolic logic were much more enjoyable. The says a lot about Thomas right there. Thomas has been working in the IT industry for about 14 years doing things ranging from installing point of sales systems to printer support to ISP support to network support to systems administration. When he isn't at work, Thomas relaxes by listening to music and playing video games with his family. In short Thomas just Rocks.
Interesting Facts
What is your hometown/town of birth? Metairie, LA
What do you enjoy most about Opus Interactive? I have a comfortable chair.
What is your favorite kind of music? It's between early punk and industrial
What is a personality trait in others that really irritates you? Taking things too seriously
Who would play you in a movie of your life? Either Johnny Depp or Brad Pitt, because Samuel L Jackson may not be available
Do you believe in extraterrestrials or life on other planets? Yes, and I plan to welcome our alien/robot overlords when they arrive.
My first job was Cutting grass
What fictional character would you most like to eat? I thought we were keeping these questions appropriate for general viewing...
What is your favorite food? Favorite drink? Tacos and Coke.. (After all I'm the President and CEO of Money 2 Tacos, LLC)
And of course, how many five-year-olds could you take in a fight? That depends on the situation…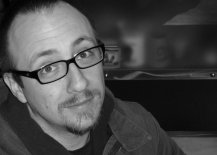 Steve Cronburg
Systems Administrator
Steve enjoys long walks on the beach, puppies and bending computers to his will. When he is not juggling puppies at work, he spends inordinate amounts of time trying to fit too much data into embedded microcontrollers, (Before you ask- yes they're Arduino microcontrollers), playing disc golf, and learning upright bass. He has been working in the computer industry for the last 7 years in a variety of environments. He recently moved to Portland Oregon from Florida and is thoroughly enjoying the weather.
Interesting Facts
What is your hometown/town of birth? Woodside, CA
What do you enjoy most about Opus Interactive? Besides dual monitors? People with a good sense of humor.
Most interesting family fact:? My grandfather worked most of his life as a researcher in Bell Labs
Things I could do for insane lengths of uninterrupted time? Programming microcontrollers to control multitudes of flamethrowers in a synchronized fashion.
What's your favorite sport to play? Disc Golf
If you were a crayon, what color would you be? The color you get when you leave the box of crayons on the dashboard of your car on a sunny day… melty.
My first job was Assembling and testing helium neon laser power supplies for gun sights.
What fictional character would you most like to eat? Wilbur from Charlotte's Web
Are you a morning or night person? I'm a morning person if I go to bed after midnight right?
And of course, how many five-year-olds could you take in a fight? Depends, do they have weapons?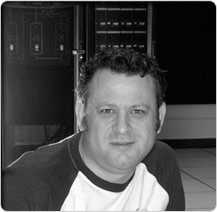 Mark Brody
Founder & President
In 1994, Mark co-founded Opus Creative Group, now recognized as one of the Northwest's largest integrated marketing communications agencies. Always passionate about exploring the possibilities of new technologies, Mark led the agency into the dotcom era by building Opus Creative's web site development practice. In 1996, Mark began building an Internet Service Provider division within the firm. From its beginnings in hosting web sites for a few clients and providing dialup Internet service to friends and family, Mark forged ahead with the growth of the Opus Interactive division into a multi-million dollar business unit. In 2008, Mark redeemed his 1/3 shares of Opus Creative Group Inc. in exchange for 100% of Opus Interactive, Inc.
Interesting Facts
I grew up in: Portland, Oregon
Favorite Books: Now Discover Your Strengths, Resonant Leadership
Where I spent New Year's 2000: Vancouver, BC
Things I could do for insane lengths of uninterrupted time: Discover and test new technologies to see where they could be applied
Most interesting family fact: My grandfather was Howard Hughes' anesthesiologist during his last months. He told many fascinating stories about Mr. Hughes
Favorite hobbies: Traveling, perfecting my home media center setup, mixing house and 80's music using, fly fishing
Things I will accomplish within five years: Get my private pilot license, be in New York city for the Macy's Thanksgiving Day Parade
My first business: Summer lemonade stand in front of house (pictures available by request)
My startup watch list: brandyourself.com